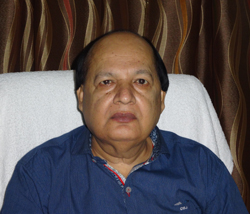 Education is a process which contributes in building socio - economic infrastructure of the nation. In the recent past the spread of education far and wide has made India a strong economic power.
Gandhi Faize-E-Aam College, Shahjahanpur which was established in 1947 at the onset of Independence is recognized in the society for its outstanding performance in the field of higher education. In order to accomplish vision and mission of our College, our staff is leaving no stone unturned and contributing for the betterment of academic scenario of this otherwise educationally backward area.
The College provides congenial environment for the holistic growth and all round development of the student. Due care is also taken to inculcate social values in them in order to prepare better human beings. We want our student to be well educated and responsible citizens. You will be happy to know that hundreds of our alumni have proved their mettle in different spheres of life. I strongly believe that the collective efforts of management, staff and students will ascend Ghandi Faiz-e-Aam College to greater heights, In sha Allah.
I assure to extend all the support in this endeavour.
Syed Moinuddin Miyan
President